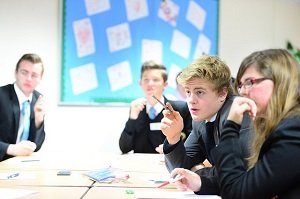 Any entrepreneur or student who is preparing for the business world must be able to write a coherent business plan; because this is the presentation, you will show to investors or to potential business partners to convince them that they can rely on you. It must give a clear idea of where you are heading, what your strategy is and what your goals are. Coming up with the business plan will help you, because it will force you to rationalize your dream, break it into several steps and ultimately will keep you focused and motivated.
Let's go through some "business plans for dummies" guides and see what the basic things, you need to cover, are.
Preparation
Before working on your business plan, it is important to have a clear idea of what your company will stand for, what its core values are, as well as it is important to find a unifying direction for your approach.
Getting Started
Create an outline for your plan and start building up the main chapters and subjects you want to cover in your business plan. Some of the must-have basic headlines are: Business Description and Vision; Market Definition; Products and Services; Management; Marketing Strategy. End your business plan with a conclusion.
Market Consideration
One of the most important things is to properly identify your target market, in order to tailor your strategy and efficiently and to reach your customers. Think of your target customer, then mull over how your product or service will be comprehended by him/her: will you provide a unique solution to his/her needs? If not, you might want to redefine your target market or adjust your product/service accordingly.
Finding Numbers
After defining your values, your goals and your target market, do a research to know exactly where your company is situated. Talk to other entrepreneurs, who have chosen the same market, get some advice from the financial consultants and check what the most prominent businesses on the market are. At this point, after getting information about the market, it is advisable to apply the old, reliable swot analysis of your business.
Finalization
After finishing your plan, you must review it and get feedback from the relevant figures in your business: your colleagues, potential customers, financial advisers, etc. Make sure that your content is correct, concise, easy to understand and attractive to the audience. Your audience will set the tone for how the plan should be written. Think of who will read your plan – investors, business partners – and address this audience specifically, having in mind their own needs and interests.
Remember that your plan is destined for a specific audience. The way you write it will help the audience decide to go along with your plan and get involved, or not. To get the chance of presenting your plan, write a cover letter in which you introduce yourself and give a short presentation of your plan and its purpose.