5 Trustworthy Business Online Courses for Students to Reach Prosperity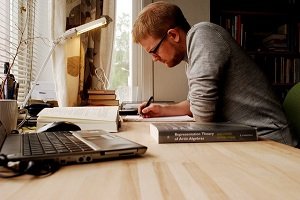 Getting a business education should not always be expensive. To meet this increasing need of accessible education, academic institutions as well as other organizations offer affordable and even free online courses for the students interested in business. As a student, you have plenty of options to choose from and we want to help you with it. We have selected a list of business online courses for you, so feel free to sign up for the one you think fits you most.
1.   The University of Pennsylvania/Wharton: An Introduction to Marketing
This 5-week course is the first one in the Business Foundations Specialization, held by three Wharton professors in one of the best marketing departments in the world. The course will teach you about three essential topics in marketing studies: branding, customer centricity and go-to-market strategies.
This course might also provide you with a good career start, as you have the opportunity to submit your own analysis to a real business challenge and be reviewed by Wharton-trained staff. You can get an internship or get remarked by companies.
2. The University of Pennsylvania/Wharton: An Introduction to Financial Accounting
You have to dedicate 5-6 hours weekly for 4 weeks during this course, held by Wharton specialists. This is the second one of the five Building Foundations Specialization courses, and it focuses on the basics of accounting, from the accounting language to a more in-depth view of how to read the balance sheet or the statements of cash flow.
3. Udacity: How to Build a Startup
This is a creative and unusual business course that might appeal to the students looking for alternative ways of learning or different topics to be discussed, during their business education. It is also a good choice for individuals, who want to learn how to rationalize and build up their dream of owning their personal businesses. The course is held by Steve Blank, a Silicon Valley serial entrepreneur and consulting associate professor of entrepreneurship at Stanford University.
This course is fit for students that want to make their own schedule and decide on the pace of the lectures and are interested in the steps to build their own startup company.
4. MIT/UC Berkeley: Introductory Macro and Microeconomics
One of the most popular courses on the MIT OpenCourseWare platform. This introductory microeconomics class will teach you how to make the best decisions when it comes to limited time and money resources as well as will introduce you to the basics of macroeconomics, linking the two fields in a relevant way.
This course is also self-paced and does not require other knowledge than single variable calculus, which you probably learned in the high school.
5. Duke University: How to Reason and Argue
We saved the best for last. As online courses are all about self-improvement, taking matters into your own hands and having initiative. The Duke's course on Reasoning is illustrating all of that. You don't have to know anything else, except English, when enrolling.
These are some of the courses to help you enlarge your knowledge in business. All it takes is a bit of determination, time-management and a smart use of the available resources.