How to Use All the Benefits of Book Review Websites to Write Your Own Piece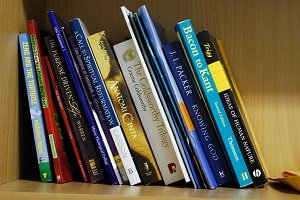 During your student life, you will have a lot of reading to do. Your professors will often ask to write book reviews to assure that you are done with the assignment as well as will ask you to discuss your personal view on the lecture. If you have never written a book review, the first attempts might seem tricky and you will need some help and inspiration.
Luckily, there are many book review websites that will not only be helpful to choose something to read, but can also provide you with some tips for your own book review. We encourage you to go over a few reviews and see what points are on discussion. You might be inspired to break your book review into a few essential points to cover and your review will be more structured.
Topics
Pay attention to what parts of the book are mostly discussed. Being exposed to different perspectives of the same idea can help you make your own critical evaluation and build your review on that. Let's see how book reviews can help you with your own assignment, check out the few tips presented below.
Catchy Style
You can find different parallels to other similar works and add them to your reading list. Use these reviews to help you. Others will make recommendations on how to express your points, and put the book that you are reviewing into a larger picture.
Different Perspectives
You can identify the crucial points that you would want to cover in your own review. You may find the explanation to some references in the book that you did not catch. The way other people see a certain point of the book can help your own train of thoughts and contour your perspective.
Book Reviews
Especially at the beginning, you will want to read as many book reviews as you can, just to get an idea about the style of writing the reviewers use. You can borrow some introduction expressions or useful linking words or phrases. This will help you a lot to put your ideas on the paper and provide a base on which you can build up your own style.
Observe how the experienced reviewers write about the author's writing style. See how you can create feedback on the arguments. Learn how to construct your own arguments and opinion on a subject.
Of course, review websites are not the only tools you can use. Discussing the assignment with your colleagues or talking about the book with someone, who hasn't read it yet, can also help, as it forces you to structure your feedback and argument your opinion.