Craft Your Student Accessories with These Ideas for Book Binding: Online Workshops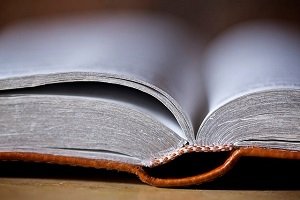 Making your own notebooks can help you stand out in the classroom as well as focus better on your studies. If you take some time to make your own notebook and personalize it, then you are mentally preparing yourself to take your studies seriously, dedicating time and caring about them. Many people think that the traditional pen and paper are not relevant these days, but in fact, having something special to note things down can be incredibly beneficial.
We have found a few videos available on YouTube that will show you how to improve your creativeness, when it comes to binding books, to help you create beautiful notebooks where your ideas will be safe.
1.   Coptic Stitch Binding
Video 1
Video source: https://www.youtube.com/watch?v=S2FRKbQI2kY
This video shows you how to turn a drawing pad into a sketchbook that opens and lies flat, making it easy to work with. Stitching your book together is the most time-consuming way of binding a book, but the completed variant of such a book will be more hardwearing, than if you use other techniques in this article. You can also use a lined pad rather than a drawing pad if you prefer.
2.   Buttonhole Book Binding
Video 2
Video source: https://www.youtube.com/watch?v=ymTiRFRI4Uk&list=PL2F704E01F80BA1E9
If you have some time and energy and want to create something a bit different, try this tutorial. Sea Lemon has several different bookbinding tutorials but this one is great for having fun with your bookbinding and creating something that you will really like. It will be perfect for helping you out with your studies.
3.   Hot Glue Book Binding
Video 3
Video source: https://www.youtube.com/watch?v=HZ25be3uyj0
This video isn't of the highest quality but it clearly shows how to create a book using a hot glue gun technique. This is a relatively quick way of binding a book and, if done properly, your book will hold together well.
4.   Tape Book Binding
Video 4
Video source: https://www.youtube.com/watch?v=HL0gyvIAJus
When you search book binding online, tape is an option that pops up a lot. This video shows how to bind together mixed media pieces into a book, but the same principle can easily be applied to binding together regular sheets of paper. This is a quick and easy technique, but probably such a book will not last as long as, for example, a book bound with the Coptic stitch method.
5.   Paper Clips and Rubber Band Book Binding
Video 5
Video source: https://www.youtube.com/watch?v=XdyEAbdU93I
Pressed for time? This is the quickest possible method for binding sheets of paper together, great if you just need a way to keep sheets of paper in one place. It obviously isn't as durable as the other methods, but the video is clear and quick, and in this way you could have your very own book ready bound in less than a minute.
As you can see, there are various different ways of bookbinding and it is up to you, which one to choose. The suitable one for you will depend on the time you have available and how long you want the bookbinding last. Lots of people start off with simpler methods, like the ultra-easy paper clips and rubber band, but end up getting more creative and starting to stitch their books to bind them. Have fun experimenting!