7 Relevant Reasons to Make Your Own Hand Book for Writing Ideas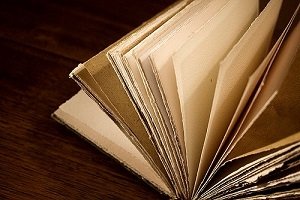 Whilst you are studying, carrying a small notebook around with you might be more useful than you would think. From prompting your memory to helping your creative juices flow, making your own small notebook that is dedicated to your studies can be incredibly beneficial.
Here are a few reasons why you should make your own notebook to keep with you:
1.   To Prompt  Your Memory
It happens to all of us. There is no need to agonize over ideas for a paper or an assignment that we have to write for university. As inspiration can strike in a flash, whether we are on the bus or having lunch, it is better to have such a book with you to note down the ideas. If you prefer to recognize it, the idea can slip through your fingers as quickly as it came to you. Ideas can occur to us wherever we are, so having something special and safe to write them down, so that you can refer to them later, is essential to succeed.
2.   To Let Your Imagination Run Wild
Why not just write your ideas in the notes section on your phone? Well, physically writing an idea down with a pen and paper can help your brain to process the idea, and a book for writing gives you the space to pursue the idea further whilst you're inspired. Rather than just a one line note, try making multiple bullet points and develop the idea as fully as possible to make things easier when you come to writing your paper.
3.   To Value Your Ideas
Putting the time and energy into creating your own notebook shows that you value your education and take your ideas seriously, which will then help you to focus and commit to your studies.
4.   To Question Time
Once you start considering an essay topic, you will have hundreds of questions to ask your tutor. Noting these questions down and keeping your notebook with you will both help you remember questions and jot down the answers.
5.   To Note Top Tips
When a tutor is dwelling upon an assignment, noting the tips down alongside your ideas will keep you on the right track.
6.   To Keep Everything in One Place
It burns you up, when you know that you have written some ideas down, but you can't find the particular note. Keeping your notes, ideas and your teacher's top tips all in one place will save you. It means that you will not have to look back over endless scraps of paper to jog your memory, it  make your writing quicker and more efficient.
7.   To Get Creative
Are you a visual learner? Try mixing things up and using drawings or mind maps to represent your ideas rather than just writing them down. You might be surprised at the results that using different colors or visuals can help you memorize and develop your ideas.
Overall, it is clear that having a handmade notepad can be beneficial for anyone, who is currently studying. Still, in the age of technology, the traditional pen and paper are incredibly useful tools.