Is It Illegal to Write Essays for Money?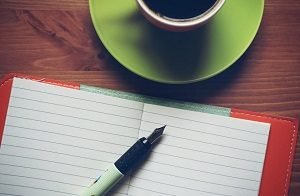 Taking into account how busy college and university students are, you don't seem to wonder when some of them approach online custom writing services to get some help with research papers, college essays, term papers, etc. Without a doubt, asking someone to write academic essays for money is quite risky. But…how do you get the college work done on time? How do you balance the studying process, the part-time job and social life as a college student? Being overwhelmed with a huge chunk of responsibilities, college students approach online custom writing companies as the last hope to keep up with homework. However, is it illegal to provide professional assignment writers with money and ask them to do the job for you? What's the worst that could happen?
Are You In the Open?
The question is really interesting since the plagiarism ramifications are usually viewed exactly from the plagiarizer's viewpoint. He/she is the one to face certain copyrighting issues, in case the author of plagiarized essay or term paper will make a decision to file a complaint. If you perform a quick research on Westlaw or Lexis (those are online research databases), you won't find any example of the relevant case law on this issue. In other words, the writer who accepts payment for providing writing services is in the open.
If you know how to make some cash (or, who knows, maybe lots of it?) through providing professional writing service both online and offline, feel free to charge people for it. It's absolutely legal for you to help people even when help takes the form of an academic paper of your authorship.
What IS Illegal?
As we've argued earlier in the earlier section, it is not illegal to write an academic project. Moreover, you can even take money for your work. What is actually illegal for a college or university student is to hand the paper in as one's own piece of writing. This may cause serious consequences for a student if he is suddenly caught by the college or university, for example, an expulsion or suspension. But if you're the writer, that's not your case.
The reality is that, if you write an academic paper being aware of the fact that someone else will hand it in, you're actually committing a certain prohibited academic conduct under the rules of the college you're attending. Of course, that is not a crime on its own. However, that's what they call "misconduct". It is blamable to buy the sample and submit it as your own because of the act itself and the range of consequences, not because of any potential obligations you might presumably have towards college.
But who knows, perhaps one day, being eager to put an end to the whole industry of custom writing your college or university authorities will be able to take someone to court. Just do your best to make sure that this "someone" is not you.